Adding new mailboxes
Introduction​
FASTPANEL® lets you adding mailboxes for both new and existing sites.
Creating a mailboxes​
To create a new mailbox go to "Management" → "Mail"

Click "New mailbox"

Fill in all required fields:
Login – email account name. If your email address should look like [email protected] you only need to enter "test" in this field
Password – enter your password or generate it automatically by clicking "generate"
Quota(MB) – the maximum size in megabytes of the contents of the mailbox. If the value is set to zero, the mailbox size is not limited
Aliases – alternative names for a specific email account.An email sent to alias will be received by original mailbox.You can set m ultiple aliases for one email account.
Redirects (optional field) – if a redirect is set for the account, emails sent to main address will be automatically redirected to the specified address in this field. You can set Multiple redirects for one email account.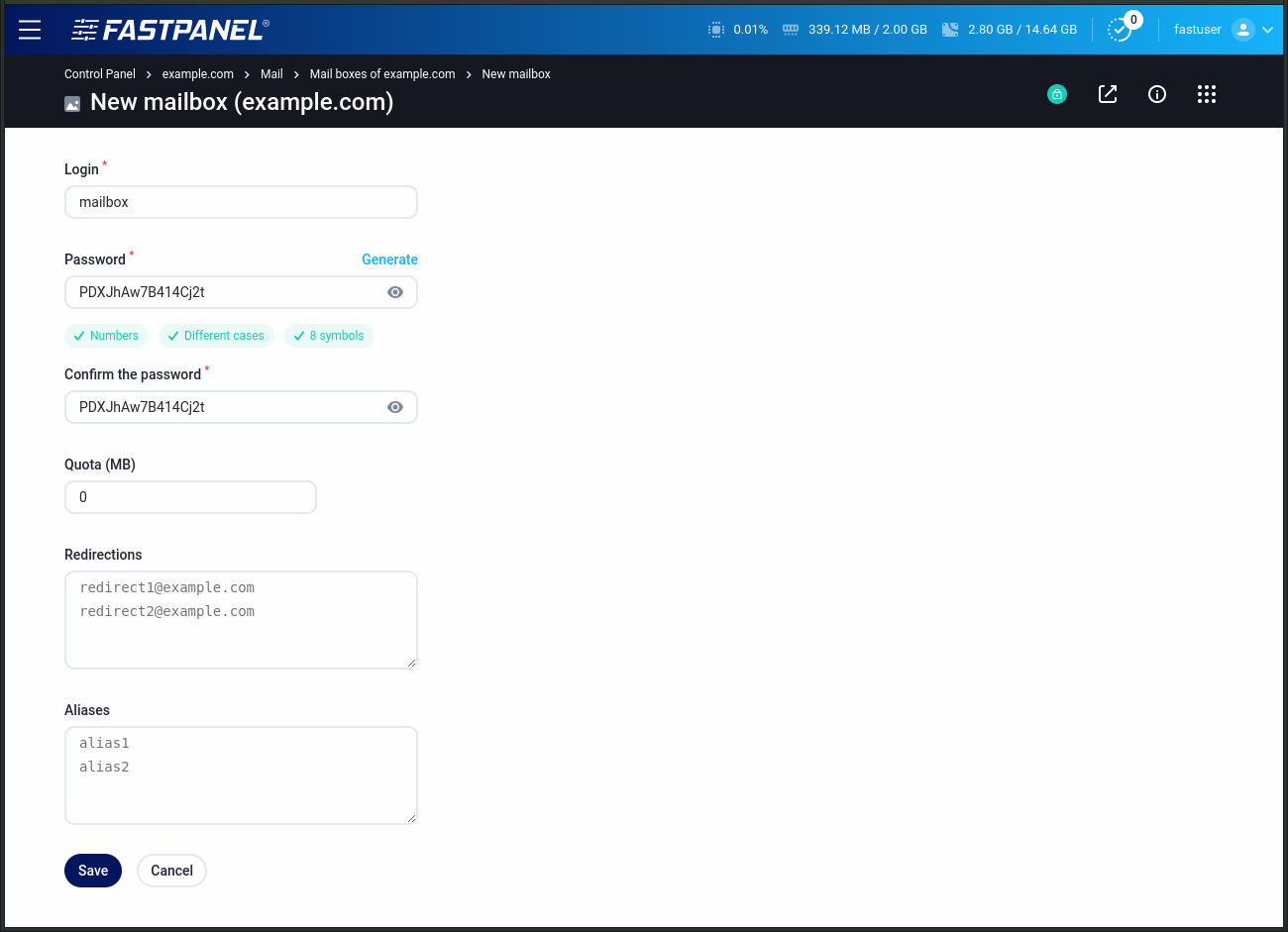 note
Do not forget to click "Add" after entering an address in Aliases and Redirects fields before clicking "Save".
How to log in your email accounts​
There are two ways to log in your email account:
Directly via Roundcube

Click "Open Roundcube Web client" and enter your login and password in the opened window.

Instant access

Click the corresponding icon in the line of your email account:

By using this feature you will open your email account in Roundcube without the need to enter your access data. Instant access to Rainloop application is not supported.